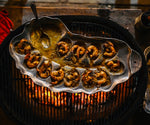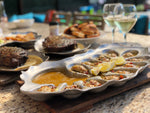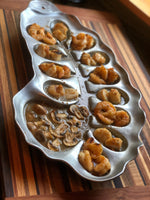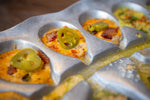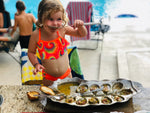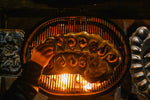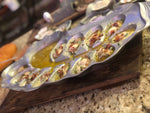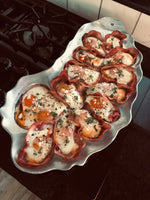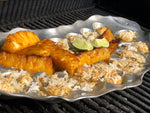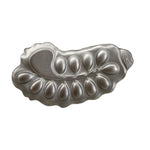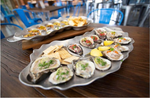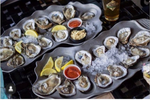 Modeled after our original design concept, the Le Grande is sure to live up to it's oversized name. This version...
Learn more
Love these products and great customer service! Truly top notch!
Karen Q.
Outstanding product from true patriots. Love oysters prepared on this, shrimp too.
Jeff B.
Greatest invention since the wheel , saves the shells from landfills and puts them back in the ocean, oysters cook anyway you could imagine innovative, practical, works flawless , no mess !
Harvie M
One of the best gifts I've ever given. Oysters come out perfect every time. Favorite is topping it with either Brie or cheddar cheese, bacon bits and jalapeños. Great!
Kelly C.
This dish brings cooking/serving to the next level....and not just for oysters. I'm looking to collect the entire line.
Bradley W.
Special Product Bundles!!
Watch our Stories
Learn more about the inspirations that brought our products to life.
Parrain's - Cajun Butter Seasoning
Rooted in the culture of south Louisiana, this blend was inspired by a lifetime of flavor exploration to create a unique, yet distinctly familiar flavor by combining the classic ingredient's found in the cajun holy trinity with hints of smokiness, gentle heat and carefully measured elements of creole.
* Use as a base for grilling oysters, shrimp, steak, vegetables and more! 
Buy Now
A Sustainable Solution
The Oyster Bed uses pre-shucked oysters encouraging the shucking house to stockpile oyster shells and ensure they go back to the fishermen, and ultimately back into our estuaries.
The Result: more oysters, more reefs, more land.
Contact US
Mailing Address:
1905 D-215 W. Thomas Street, Hammond, LA 70403
Phone: 1-985-605-0600
Email: info@theoysterbed.com